WRITING MEMOIRS AND LEGACIES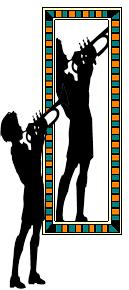 Shadow Dance of our Dreams
Writing your Memoir is an expression of love.
FLWCC can transform a lifetime of your experiences and scattered pictures into an organized Memoir filled with a treasure trove of family memories
Your Memoir will provide a reflection of family identity and of its preservation for past, present, and future generations to explore.
Where has your quest taken you?
Your legacy will provide a reflection of your journey through the wilderness of life, the ultimate exploration of self-achievment.
As you come face-to-face with life's challenges, you are guided by instinct and inluenced by your values and opinions.
FLWCC can help you create a picture of your life and the means to highlight what you valued the most, how you navigated life's challenges, the lessons you learned, what you thought your life's purpose was, and how you celebrated life's gifts.